Useful tips
Useful tips
Whether you design your prints in Word, Pages, Photoshop, InDesign or Illustrator, we provide you with advice for designing and saving your file for printing! Do you need specific advice on designing a business card, thesis or flyer? Don't know which type of paper to choose for your prints? We will also give you tips on this page. Scroll down and find all sorts of useful tips for your prints!
With double-sided printing it is best if the page numbering is designed on the right side of the the odd pages and on the left side of the even pages. This way the page numbers can never disappear in the spine of the book when binding and it is always on the same side for the reader. You set this as follows:
You create the page numbering on the left under 'document'> 'section'. It is now set to have numbering on every page.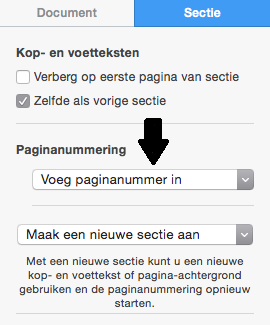 Are there pages that you want without numbering, like the front page? To adjust this you go to the page from which the numbering should start. Click just before the first letter of the title. The cursor will now blink. Choose 'insert' in the menu and then 'section break'.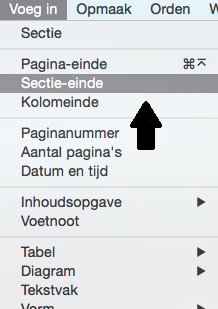 Click on 'view' at the top of the menu and then on 'show inspector'.

In the info window go to 'document' and choose 'section'. You will now see the 'page numbering' heading. Put a checkmark at 'start with' and enter a number that you want to start with.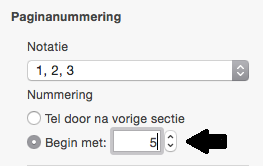 If you want to be sure that the quality of your order is at its best, it is important you submit your file with a resolution of 300 dpi. Sometimes no image with this resolution is available. We recommend you to zoom in to the image to 100% and 150%. Do you still think the quality acceptable? Then it is no problem to order it! If you don't like the quality, we would advise you to choose another image, because we cannot change anything about the resolution.
Go to 'file' > 'properties'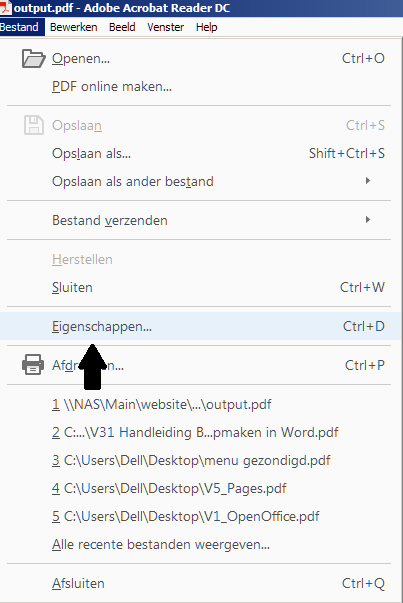 A window will appear in which you can read the size in mm (see the arrow).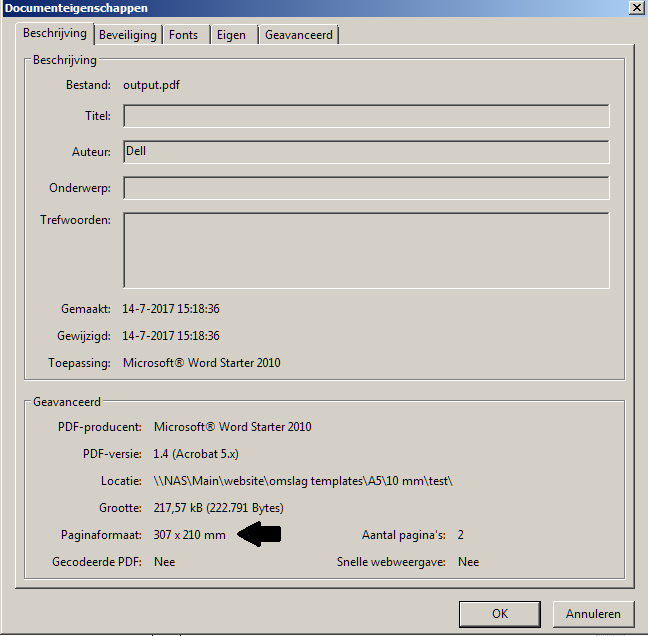 Design tips