How do I check the size of my PDF document
Of course you want your design, photo or document to be printed in the right size. Are the dimensions of your PDF file correct? You can easily check that. Read it below!
Go to File > Properties.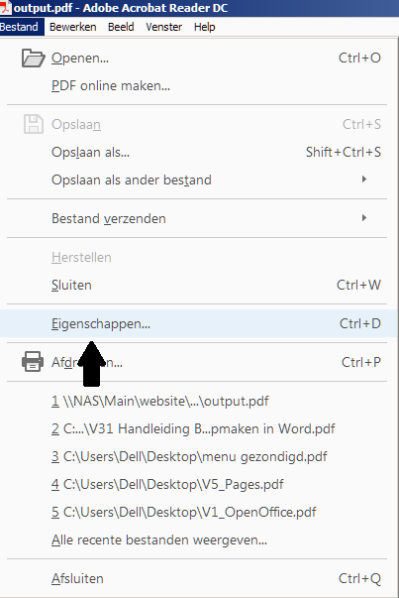 A window will appear in which you can read the size in mm (see the arrow).