Pick-up Point Amsterdam Oud-West
Met een razendsnelle productie staat Print&Bind bekend als de online copyshop van Amsterdam. Woon je in de omgeving van Oud-West, dan vind je ook daar een afhaallocatie. Met onze afhaallocaties combineren wij voor de Amsterdammer het gemak van de copyshop op de hoek met de eenvoud van online bestellen in een webshop.
Afhalen bij online copyshop Printenbind.nl
Plaats je een bestelling en kies je voor de optie "Afhalen bij een Pick-up Point", dan kun je dezelfde dag al over je flyers, poster, brochures of andere prints beschikken. Wanneer je voor 13.00 uur met spoed bestelt, kan onze koerier jouw bestelling dezelfde (werk)dag bij het door jou gekozen Pick-up Point klaarleggen. Via e-mail of SMS wordt je bericht over de status van je bestelling. Bij spoed, kun je vanaf 18.00 uur het pakketje ophalen. Let er op dat je bestelling na 1 week wordt vernietigd. Haal je pakket bij voorkeur binnen 1 a 2 dagen op.
Snel geregeld: bestellen bij online copyshop Printenbind.nl
De goedkoopste, maar ook de snelste manier om aan je prints te komen is afhalen. Dat kan bij onze productielocatie op Sloterdijk, maar ook bij een van de Pick-up Points in de stad. Laat je jouw bestelling afleveren en klaarleggen bij zo'n Pick-up Point, dan kost je dat slechts 1,50 euro.
Afhaallocatie bij de Colibri Gastrobar
Op steenworp afstand van de Amsterdamse Foodhallen vind je de Colibri Gastrobar. Dit is temidden van de Kinkerbuurt, direct gelegen achter de Kinkerstraat. Dit Pick-up Point van Printenbind is geopend van woensdag tot en met zaterdag van 16.00 tot 23.00 uur.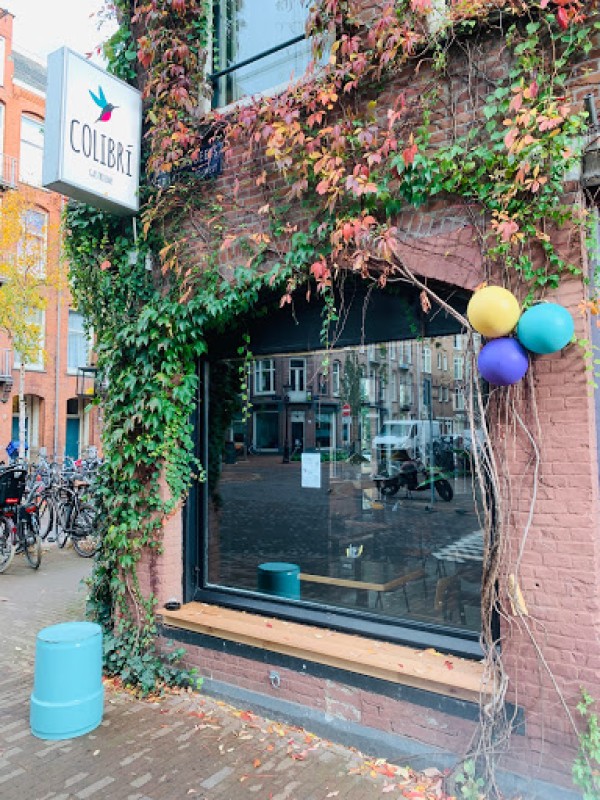 Waar vind ik dit Pick-up point?