Linen paper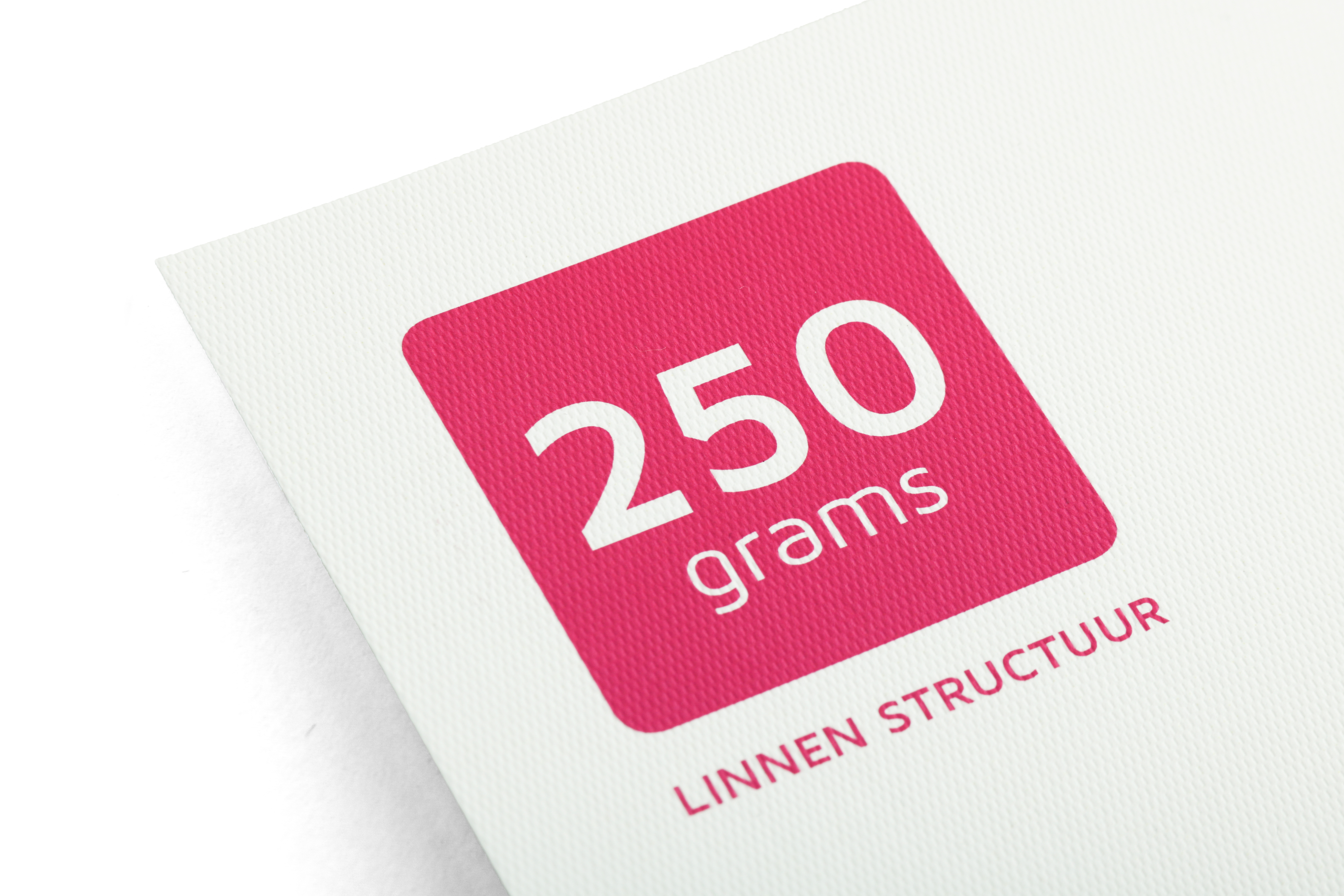 The paper type 250 grams linen structure is a beautiful and elegant paper type. A light grid structure that is incorporated into the paper gives it a refined look, making it very suitable for cards or magazine covers. This paper type also has multiple environmental certifications.
Characteristics of Linen paper
Below you can find an overview of the linen paper type.
| | | | | | |
| --- | --- | --- | --- | --- | --- |
| Paper type | Grams | Um | Writable | Appearance | Environment |
| Linen | 250 grams | 328 um | yes | matt | FSC Mix, houtvrij ECF, ISO 14001 gecertificeerd |
Technical specifications of our Linen paper type: Rives Design 250 grams, 2-sided fine grid pressing, ISO 9706 (resistant against aging), print is waterproof, 100% opacity
Possibilities for Linen paper
Due to the fine grid pressing on both sides, the paper has a beautiful appearance on both sides. This makes it very suitable for many products, and it gives dark and bright colors a creative and interesting appearance. This paper type is also very suitable to use for book or magazine covers.
Linen paper for cards
Despite the pressing text will still look very sharp and easy to read, making it suitable even for small cards such as business cards. But also your birth announcements, save-the-date cards, and greeting cards will look great on linen paper.