Very firm paper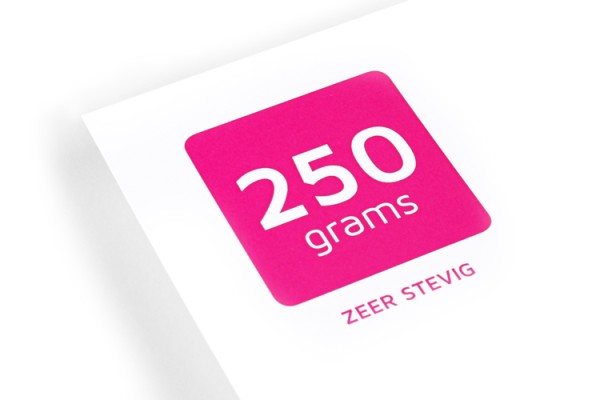 Very firm paper is the paper type on which we often print flyers, posters, and covers of brochures. As is clear from its name, the paper is very firm but does not feel like card. During the production of this paper, protection of the environment is taken into account, making this also a responsible and sustainable choice for your prints.
Characteristics of very firm paper
Below you can find an overview of the characteristics of our very firm paper type.
| | | | | | | |
| --- | --- | --- | --- | --- | --- | --- |
| Papiersoort | Grams | um | Writable | Color  | Appearance | Environment |
| Very firm | 250 grams | 250 um | yes | white | matt, smooth | FSC Mix, woodfree ECF, EU Ecolabel, ISO 14001 certified |
Technical specifications of our very firm paper type: Pro Design 250 grams, ISO 9706 (resistant against aging) en ISO 9001 certified, print is waterproof, whiteness category 168cie, 98% opacity
Which type of products can be printed on very firm paper?
Our very firm paper type is a smooth and sturdy paper type. This sturdiness gives it a more luxurious appearance than our less firm paper types. Additionally, the prints do not shine through on the other side of the paper, making it very suitable for double-sided printing. Very firm paper is therefore often chosen to print:
Flyers

Posters

Brochures

Folders
The best finishing options for very firm paper
This paper type is suitable for all kinds of finishing options. Flyers with round corners, borderless posters, and folded flyers are all possible with this paper. The sturdiness of the paper also makes it very suitable as a cover for a magazine or brochure.