Add
staples

to your prints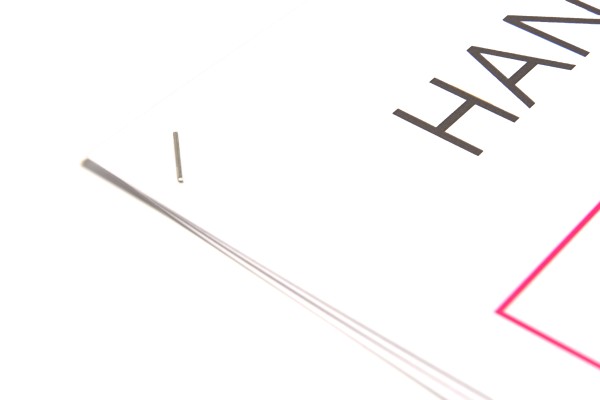 | | | | |
| --- | --- | --- | --- |
| Paper size | Staple position | Paper types | Maximum number of pages |
| A4 | 1 in the upper left corner, 2 on the left side | 6 | 98 |
Specifications for stapled prints
When placing an order for prints with staples there are a few things useful to consider.
Sizes
Because the stapling positions of our professional printers are in a fixed position, it is not possible to order stapled prints in another size than A4 (297x210 mm). However, this doesn't have to be a problem, as handouts and summaries are generally designed in A4 size!
Staple position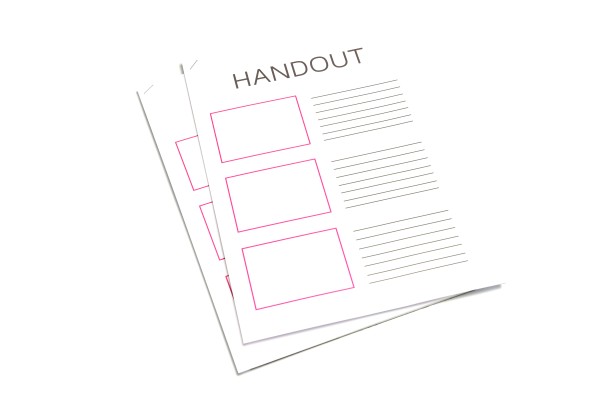 When you order your prints you can choose between two different staple positions. The first option is one staple in the upper left corner. This staple will be placed at an angle, so you can easily flip through the pages. You can also choose to have two staples added to the left side of your document. These staples are added vertically, as this makes turning the pages the easiest.
Number of pages
Because the staples have a standard size, there is a maximum number of pages that can be stapled together. For our thinnest paper type (80 grams paper) it is possible to have up to 98 one-sided pages stapled together. If you choose a heavier paper type, the maximum number of pages will be lower.  
Document ready? Order your stapled prints now!