Folding and stapling

your prints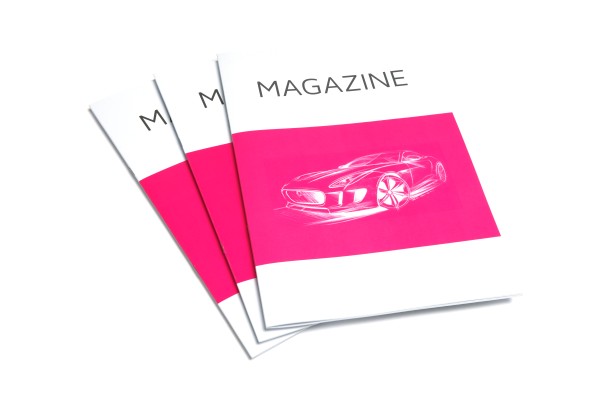 Do you want to print your own magazine? Then choose the finishing option 'folding and stapling' in the order form, and we will fold your magazine in the middle and add two staples to make sure all the pages stay in place!
| | | |
| --- | --- | --- |
| Min. size | Max. size | Number of pages |
| 60mm x 80mm | 220mm x 310mm | 8-96 |
Specifications folding and stapling
When you place an order for a file that needs to be folded and stapled there are a few things you need to keep in mind regarding the design of your file.
Sizes
As we fold and staple your prints using a machine, there is a minimum and maximum size that we can produce. You can choose one of our standard sizes such as A6, A5, A4 and A3, but of course, you can also choose your own custom sizes. As long as the sizes of your file are at least 60x80 mm and not larger than 220x310 mm, we can fold and staple the prints.
Number of pages
As the pages are folded and stapled, a sheet of paper that is at least twice the size you ordered is folded. This means you need one sheet of paper for 4 pages, and therefore it is only possible to order folding and stapling for documents that have a page number that is divisible by four. The minimum number of pages for this type of finishing is 8 (two sheets of paper), and the maximum is 96.
Extra options
There are a few extra options that you can choose to make your folded and staples prints stand out even more. For example, you can choose to add a glossy or matt coating to the cover for extra protection, or round corners as a nice finishing touch.
Document ready? Order your product now!