270 grams 'Classic' paper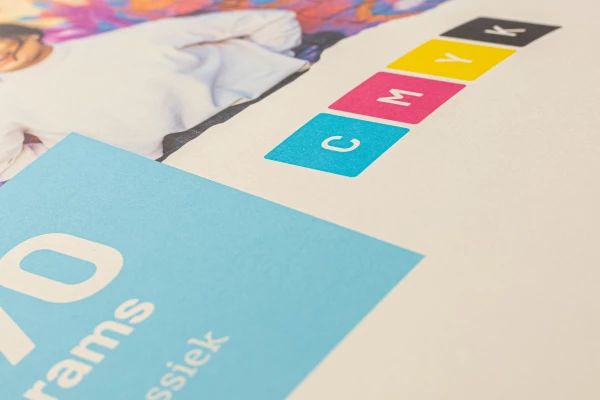 Because of the light structure and warm white color of our classic paper, your prints will have a soft appearance. This very sturdy paper type is often chosen for cards that are made for special occasions, such as events, weddings, and parties. The structure of the paper is visible in your prints, but not as much as with the paper type 'Old Dutch'.
Characteristics of Classic paper
Below you can find an overview of the characteristics of our classic paper type.
| | | | | | | |
| --- | --- | --- | --- | --- | --- | --- |
| Paper type | Grams | Um | Writable | Color  | Appearance | Environment |
| Classic | 270 grams | 348 um | yes | warm white | light structure, soft | FSC Mix C018501, woodfree ECF certified |
Technical specifications of classic paper: Mohawk Superfine Eggshell 270 grams, eggshell embossed, print is waterproof, 98% opacity
Finishing options for Classic paper
This paper type is very suitable for a variety of finishing options. Folding classic paper is very easy due to the crease we make in the paper. Additionally, we can cut this paper to almost any size you wish: from 60x80 mm to 310x4440 mm. A nice option to make your cards printed on classic paper even nicer is to have the edges cut out with a pattern.
What type of products can be printed on Classic paper? 
As our classic paper has a light structure, the appearance of the paper is softer than for our card paper. Therefore classic is suitable for special cards such as wedding invitations, menu's, greeting cards, certificates and business cards. Text is very readable on this paper type, and it is also easy to write on. However, keep in mind that the structure of the paper remains visible below the prints.
Document ready? Order now