Printenbind.nl Pick-up Point Uilenstede
Print&Bind is de online copyshop voor studenten, particulieren en bedrijven. Woon je op Uilenstede, in Amsterdam Zuid of Amstelveen? Dan biedt ons Pick-up Point in het Sportcentrum VU uitkomst wanneer je snel over jouw prints wil beschikken. Zo heb je het gemak van een printshop op de hoek, met de eenvoud van online bestellen bij Print&Bind.
Afhalen bij online copyshop Printenbind.nl
Afhalen bij een Pick-up Point kost je slechts 1,50 euro. Dit is de goedkoopste verzendmethode en kost je minder dan bezorging via de reguliere post. Daarbij kun je in het geval van een spoedbestelling, jouw prints op de dag van bestelling afhalen bij het Pick-up Point. Hiervoor moet je wel voor 13.00 uur je volledige order hebben geplaatst. Bij de afhaallocatie hoef je alleen je naam te noemen om je bestelling mee te krijgen. Haal je bestelling bij voorkeur binnen 2 dagen op. Jouw pakketje blijft maximaal 1 week voor je klaar liggen.
Snel geregeld: bestellen bij online copyshop Printenbind.nl
Snel iets laten printen? Dat doe je bij de bekende online copyshop Printenbind.nl. Dit kan jouw reader of scriptie zijn, maar ook een flyer of poster. Met onze Pick-up Points door de hele stad Amsterdam maken we het mogelijk jouw bestelling dezelfde dag al in handen te hebben.
Afhaallocatie bij Sportcentrum VU
Het Sportcentrum VU is centraal gelegen op Campus Uilenstede in Amstelveen. Dit Pick-up Point is 7 dagen per week open en populair bij vele studenten. Op werkdagen kun je hier van 8.15 tot 23.30 uur terecht. In het weekend van 10.00 tot 18.00 uur.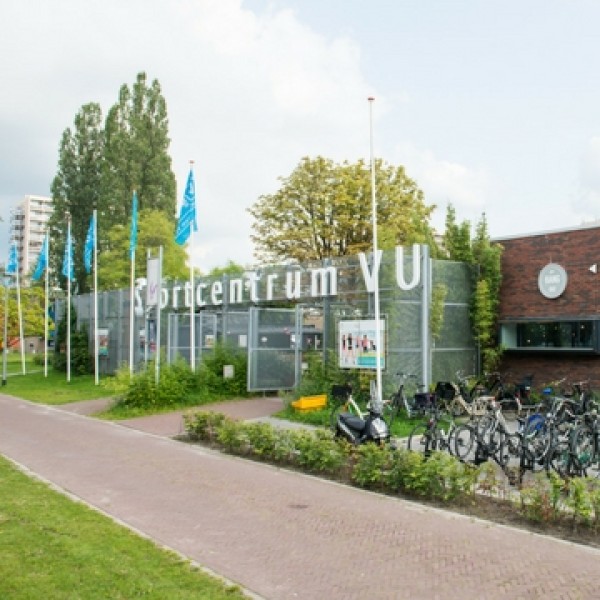 Waar vind ik dit Pick-up point?