Pick-up Point Science Park Amsterdam
Print&Bind is de online print- en copyshop van Amsterdam. Met snelle productie- en levertijden en meerdere afhaallocaties in Amsterdam, bieden wij de Amsterdammer het gemak van de copyshop op de hoek met de snelheid en eenvoud van een webshop. Er is altijd wel een Pick-up Point op fietsafstand te vinden. Zo ook op het UVA Science Park.
Afhalen bij online copyshop Printenbind.nl
Wanneer je een bestelling bij ons plaatst, kun je kiezen voor de optie "Afhalen bij een Pick-up Point". Wanneer je voor 13.00 uur met spoed bij ons bestelt, dan ligt je bestelling al vanaf 18.00 uur klaar bij het door jou gekozen afhaalpunt. Je ontvangt een bericht per sms of e-mail wanneer een bestelling is verzonden. Het noemen van je naam is daarbij voldoende! Lekker makkelijk dus. De pakketjes blijven maximaal 1 week liggen. Het is voor de pick-up points het fijnst, wanneer je je bestelling zo snel mogelijk afhaalt.
Snel geregeld: bestellen bij online copyshop Printenbind.nl
De snelste manier om aan je prints te komen, is via Printenbind.nl. Je bestelt eenvoudig online. Kies je voor de verzendmethode "Afhalen bij een Pick-up Point", dan kost je dat slechts 1,50 euro (goedkoper dan de normale bezorging dus!) per bestelling en krijg je in de meeste gevallen je pakket al op dezelfde dag bezorgd bij het door jou gekozen afhaalpunt.
Afhaallocatie bij Cafe Restaurant Polder
Of je nu lopend, wandelend of met de auto het Science Park op gaat, de boerderij van Café Restaurant Polder kun je niet missen. Hier vind je het Pick-up Point van Printenbind, waar jij je prints 7 dagen per week kunt afhalen. Van 10.00 uur 's ochtends tot 1 voor 12 's avonds!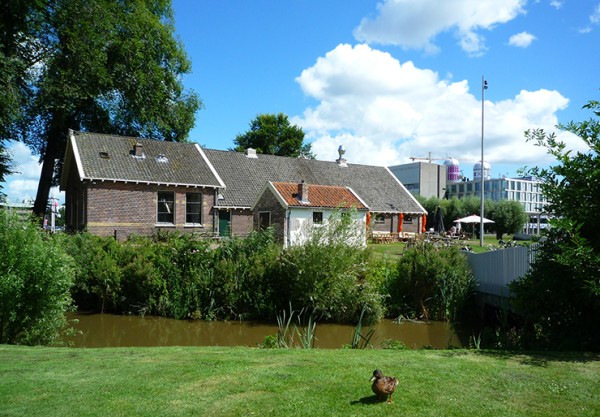 Waar vind ik dit Pick-up point?