Laminate

your prints

Are you looking for a finishing option that does not only provide a finishing touch but also extra protection? Then you could consider adding a matt lamination layer to your prints. Lamination is very suitable for book covers, but also for cards and other types of loose prints.
Specifications lamination
When you order a folded design there are a few specifications you should consider when ordering your prints.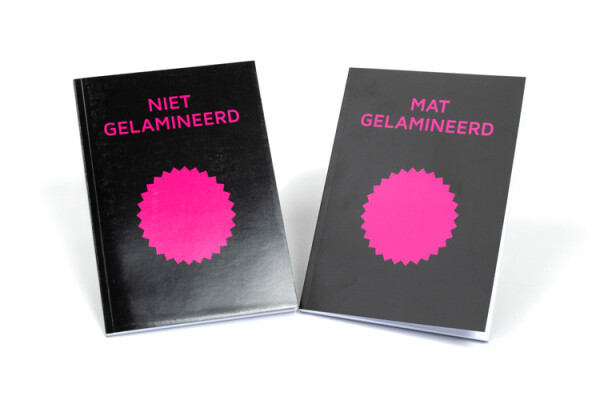 The benefits
The lamination layer, which has a thickness of 125µm, has the primary benefit of being scratch-resistant and protecting against splashes, dirt, and moisture. For products that are used often or need to last long, the matt lamination layer is a good choice. Do you want a protective layer over your prints, but not a matt appearance? Here you can read more about our glossy coating layer!
---
Document ready? Order your products now!