Printenbind recognized internship company for higher education
As of this month, Printenbind can call itself an official, recognized internship company for higher education. An audit has been carried out for this by the ELBHO Foundation. Each internship period, Printenbind offers various projects that students can work on. The internships can mainly be classified under the marketing and communication fields.
The importance of recognized internship companies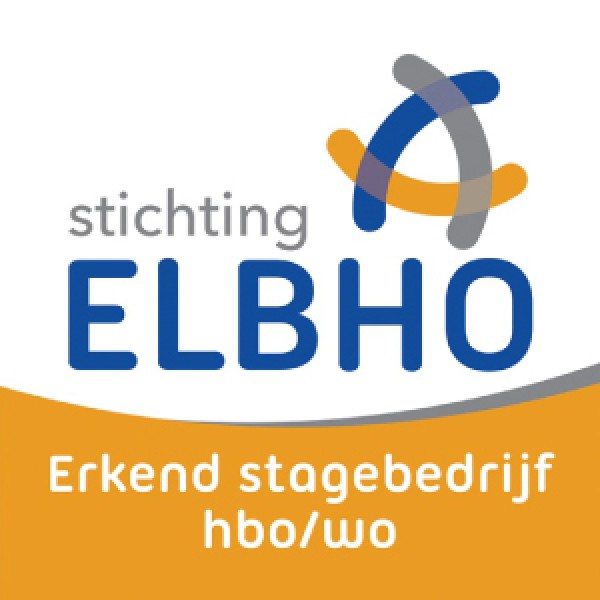 The ELBHO Foundation is an independent foundation that is committed to the quality of internships and graduation internships for HBO and WO. "I think it's important that an intern can count on a pleasant working environment in which they can develop themselves optimally," says Dominique, marketing manager at Printenbind. "There's already enough for a student to worry about when arranging an internship. It's really nice when he or she can rely on proper guidance" adds Dominique.
You can find Printenbind here in the ELBHO Companies Register.
The audit
This concerns quantitative matters such as the size of the company, the available facilities and the number of internships. But also about the quality of the internship projects and the required supervision. The audit has 2 parts: a telephone intake, and a visit by the accreditation advisor. The recognition is then valid for 3 years.
Internships and other vacancies
"We would also like to take this opportunity to draw attention to our vacancies." Printenbind's marketing and communication department offers various HBO internships with a focus on digital advertising, e-commerce and SEO/copywriting. This concerns both collaborative and graduation internships that can start both this autumn and the following period in 2022. At the moment, both a large-scale renovation and a rebranding of the website are under discussion. So challenge enough!
Wanted: Customer Service Team Leader
Printenbind is growing fast. With thousands of web visitors every day, hundreds of orders and now more than 100 colleagues. In order to further scale up our customer service, we are looking for a team leader who can guarantee the high level of quality with continued business growth.
Engaging part-time job for students
Due to the continuous growth, we are also looking for new colleagues in the production department. You can start working from 8 to 12 hours a week. Ideal for young people who are looking for work that can be easily combined with their school or studies. Click here for the current overview of vacancies at Printenbind.