Hbo online marketingstage in Amsterdam
Print&Bind is een e-commerce gedreven printshop. Flyers, posters, boeken en magazines, allerlei soorten kaarten, stickers en nog heel veel meer producten. Honderden bestellingen per dag. Met iedere week meer en meer bestellingen, inmiddels 100 medewerkers, een sterke marketing & communicatie afdeling en een grootschalige verbouwing is er veel gaande bij ons bedrijf.
Wij groeien hard en kunnen een volwaardige marketingstage aanbieden. Wil je praktijkervaring op doen met een webshop en meer leren van de diverse facetten van online marketing, dan zit je bij ons goed! Onze website genereert dagelijks duizenden bezoekers. Genoeg te doen dus.
Deze stage start in september 2022.
| | |
| --- | --- |
| Opleiding | : hbo |
| Werkweek | : minimaal 4 dagen |
| Type stage | : meewerkstage |
| Stagevergoeding | : ja, op basis van opleiding en ervaring |
In welk team kom je terecht?
Jij zult een plekje krijgen binnen onze afdeling 'Ontwikkeling' waar zowel marketing, productontwikkeling en development ondergebracht zijn.
Wat kun je bij ons leren?
Wij gaan graag samen met jou de perfecte marketingstage inrichten op basis van wat jij wilt leren en welke doelstellingen je vanuit jouw studie hebt meegekregen. Onze marketing manager zal jouw stage begeleiden.
Je hebt in ieder geval de mogelijkheid om werkervaring op te doen met:
Content marketing / Copywriting

Werken met Google Analytics

SEO (zoekmachine optimalisatie) werkzaamheden

SEA werkzaamheden

Social media marketing

E-mail marketing

Marketing automation

Loyaliteits/Ambassadeursprogramma's en Klanttevredenheid

Werken met Google Analytics

Dashboards maken in Google Data Studio voor monitoring en rapportage
Onze verwachtingen van jou
Je volgt een hbo opleiding;

Je bent minimaal 4 dagen per week beschikbaar. 5 mag ook;

Je bent handig met het begrijpen van online tools;

Jouw stageperiode duurt minimaal 3 maanden;

In onze kennismaking kun je minimaal 2 van de onderdelen uit de vorige alinea uitleggen;

Het is top - maar niet noodzakelijk - als je een (klein) beetje bekend met de Adobe programma's: Acrobat, InDesign, Illustrator en Photoshop.
Meer weten of solliciteren?
Neem contact op met Dominique Vogel, marketing manager bij Print&Bind. Je kunt hem bereiken via WhatsApp of telefoon: 06 - 23 69 89 72 of mail: dominique@printenbind.nl.
Deze stage is niet geschikt voor afstudeerders.
Erkend stagebedrijf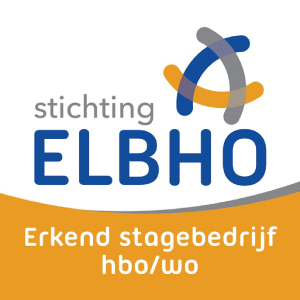 Print&Bind is erkend stagebedrijf voor het hoger onderwijs. Hiervoor zijn wij op 10 augustus 2021 gecertificeerd door de Stichting ELBHO voor de periode van 3 jaar. Hiermee kan de stagiair vertrouwen op goede faciliteiten en begeleiding. De erkenning geldt voor zowel meeloop- als afstudeerstages voor hbo en wo.