Pick-up Point Amsterdam-Oost
Print&Bind staat bekend als de populairste online printshop in Amsterdam. Dit komt mede doordat er altijd wel een afhaallocatie in de buurt is. Zo'n "Pick-up Point" vind je ook in Amsterdam-Oost. Om precies te zijn bij House of Watt, tussen Park Frankendael en het Amstelstation.
Afhalen bij online copyshop Printenbind.nl
Een bestelling afhalen bij een Pick-up Point van Printenbind.nl is vrij eenvoudig. Je hoeft alleen maar even je naam te noemen. Je prints kunnen bovendien dezelfde dag al klaarliggen, mits je voor 13.00 uur met spoed hebt besteld. Als je bestelling onderweg is, ontvang je een berichtje per mail of sms. Jouw producten blijven maximaal een week bij de afhaallocatie. Haal je bestelling bij voorkeur direct of de volgende dag af.
Snel geregeld: bestellen bij online copyshop Printenbind.nl
Heb je met spoed iets nodig? Flyers, posters, noem het maar op! Dan ben je bij onze online copyshop aan het juiste adres. Voor slechts 1,50 euro laat je jouw bestelling soms nog dezelfde werkdag bezorgen bij een Pick-up Point. Dit is daarbij ook nog goedkoper dan reguliere postbezorging.
Afhaallocatie House of Watt
Bij House of Watt kun je flexwerken, vergaderen, eten en een feestje vieren. Hier tref je ook een afhaallocatie van Printenbind, waar je van maandag tot vrijdag tussen 10.00 en 19.00 uur terecht kunt.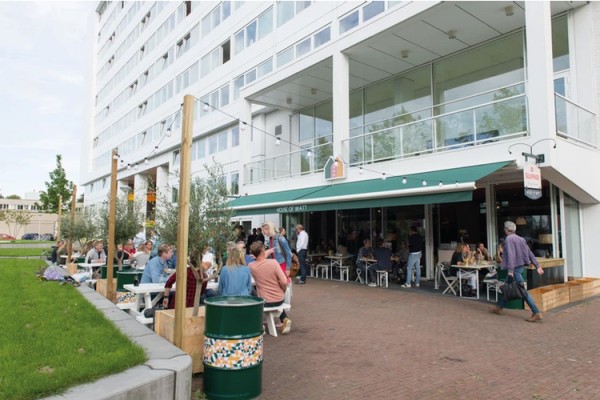 Waar vind ik dit Pick-up point?