Metallic subtle
Sorry this page is not translated. We apologize for the inconvenience.
Metallic subtiel papiersoort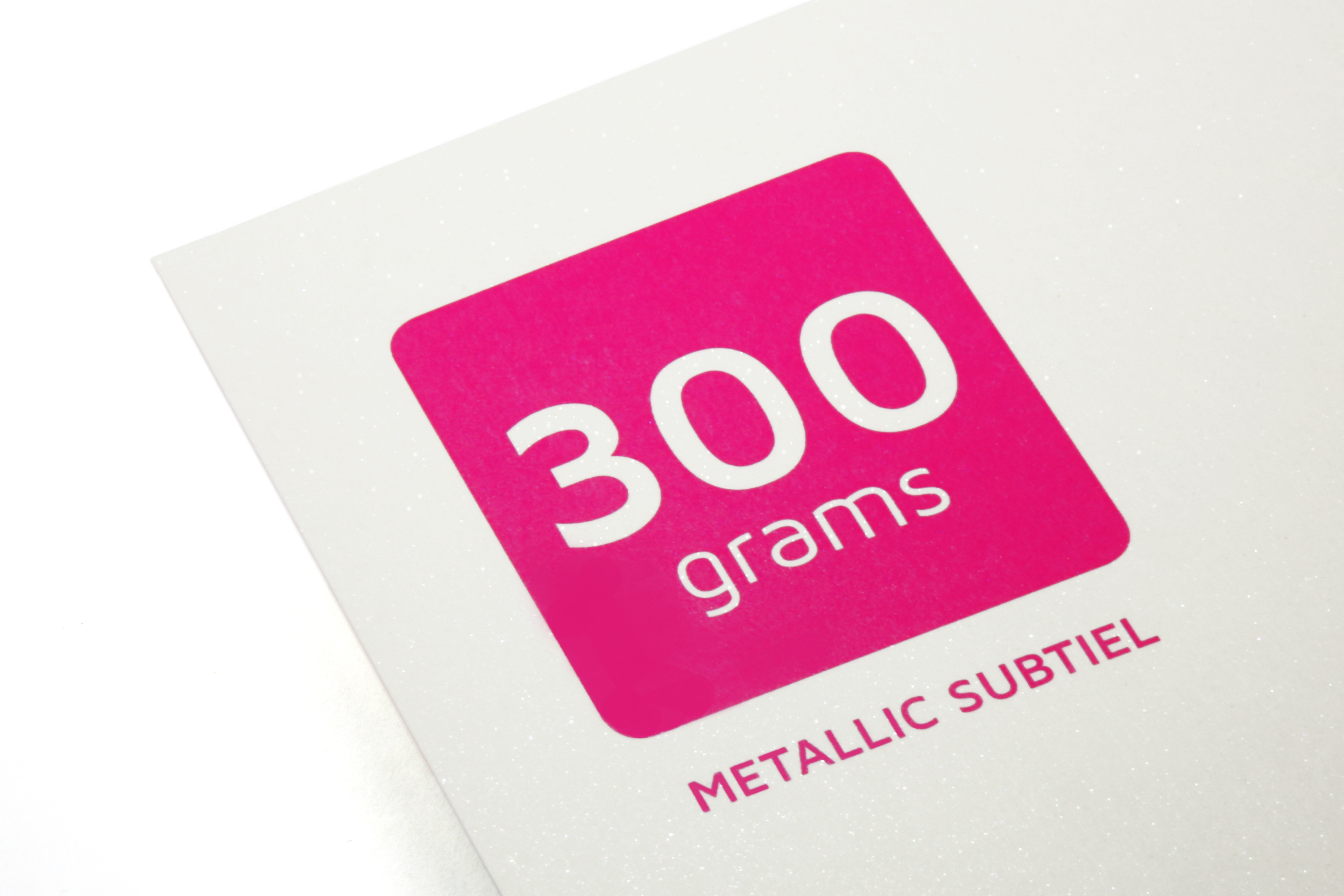 De papiersoort metallic subtiel heeft een zeer unieke afwerking zoals de naam al aangeeft; een metallic effect. Door dit effect glittert het papier vanuit verschillende oogpunten. Bij bij deze papiersoort wordt het meeste voor kaart gekozen. Maar ook voor visitekaarten en boekomslagen is deze papiersoort een zeer geschikte keuze.
Eigenschappen van Metallic subtiel papier
Hieronder vind je een overzicht van de kenmerken van metallic subtiel papier.
| | | | | | |
| --- | --- | --- | --- | --- | --- |
| Papiersoort | Grams | Um | Beschrijfbaar | Uitstraling | Milieu |
| Metallic subtiel | 300 grams | 360 um | ja | zijdeglans | FSC Mix credit, EU Ecolabel, ECF gecertificeerd |
Technische specificaties van onze metallic subtiel papiersoort: Curious Metallics 300 grams, subtiel spikkel effect, ISO 9706 (bestand tegen veroudering), afdruk is watervast, 98% opaciteit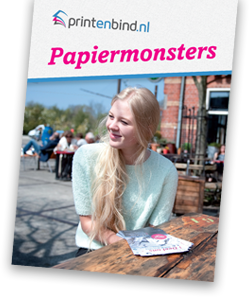 Gratis

papiermonsters

Niet helemaal zeker over de geschikte papiersoort of gewoon benieuwd welke soorten we nog meer hebben? Ontvang een gratis papiermonsterboek via onderstaande bestel knop. Het boekje bevat samples van al onze papiersoorten, sticker- en postermaterialen. Je betaalt alleen voor de verzendkosten! Afhalen kan natuurlijk ook, dit is volledig gratis.
Free

sample book

Do you want to see and feel the paper before you place your order? No problem! Request a free sample book via the button below. In the samplebook all our paper, stickers and postermaterial can be found. You only have to pay for the delivery costs. If you pick it up at our location, it's free!
Metallic subtiel afwerkingen
Metallic subtiel kan gebruikt worden voor verschillende afwerkingen en producten zoals (visite)kaarten, boek- of magazine omslagen en certificaten. Deze papiersoort geeft een unieke uitstraling aan ieder product en zorgt ervoor dat jouw documenten altijd opvallen. Met een warm witte kleur heeft het papier een fijne teint en is het uitstekend beschrijfbaar.
Metallic subtiel als kaart
Kaarten kunnen ongevouwen of gevouwen geproduceerd worden. Metallic subtiel is een stevige kaart die mooi gerild en gevouwen kan worden zonder dat het papier breekt. Wil je jouw kaart wat specialer maken? Ga dan voor een ronde of contour uitgesneden kaart. Wij kunnen iedere vorm produceren die jij graag wilt. Wil je niet teveel poespas maar wel een iets speelsere kaart? Dan kun je voor ronde hoeken kiezen!
De perfecte afwerking voor metallic subtiel papier?
Ontwerp gereed? Bestel direct op Metallic subtiel papier